All you have to do is get excited!
Let Amnet worry about the details.
These all-inclusive packages cover the major spots to see in Japan. There's no need to worry about planning- book and you're done!
Hokkaido & Tohoku: 10 Days, 8 Nights, from $4,099+AIR, operated by Super Value Tours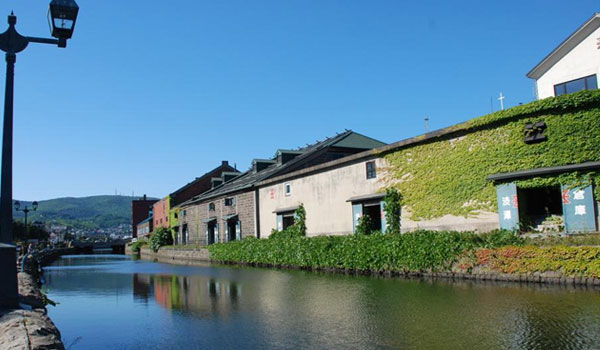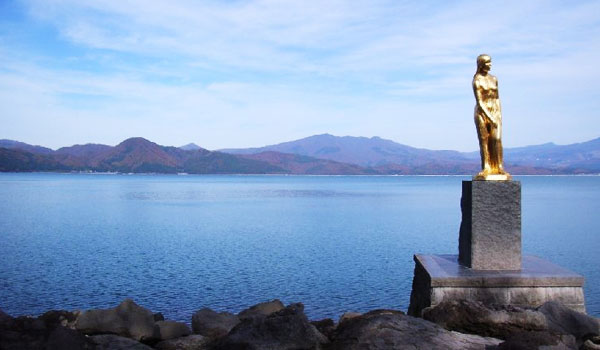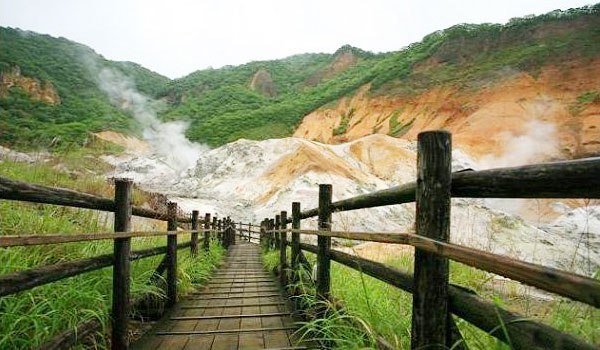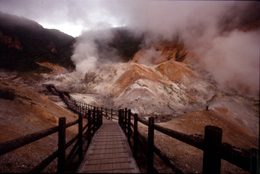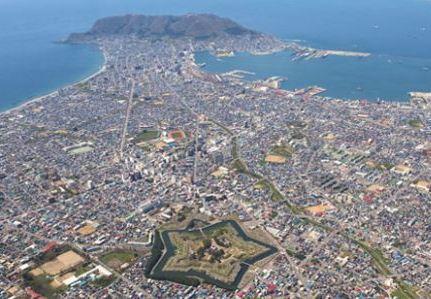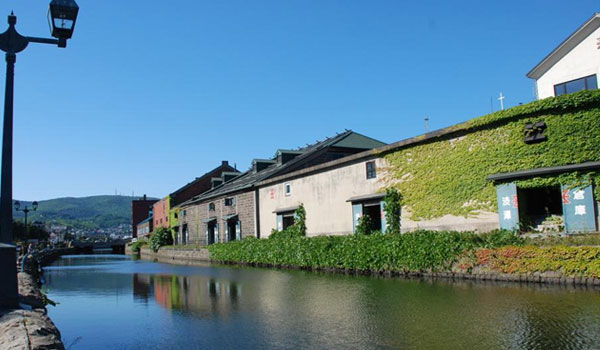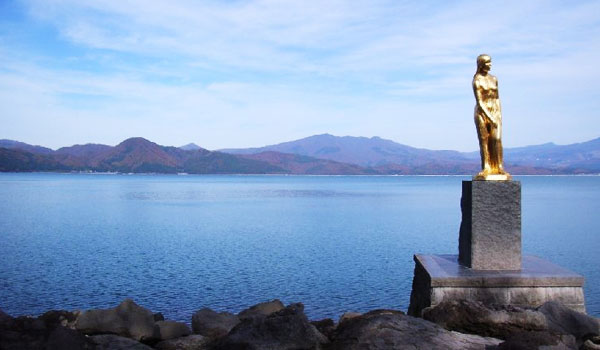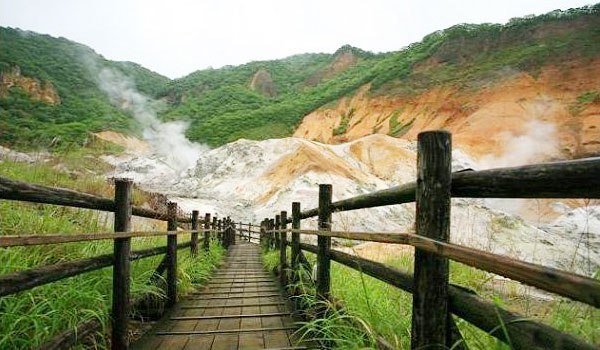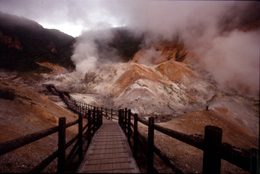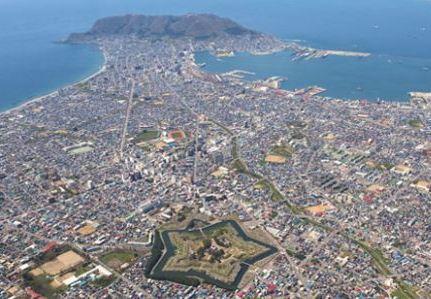 Hokkaido & Tohoku: 10 Days, 8 Nights, from $4,099+AIR, operated by Super Value Tours
This tour will let you experience the astounding views of Northern Japan.
Stroll Otaru's beautiful canal and browse handicrafts in quaint local shops. Take in the natural wonder of Jigokuadiani or "Hell Valley", along with Hokkaido's geological treasures: Lake Toya, Onuma National Park, and Mt. Showa Shinzan. In the Tohoku region, Travel on the Seikan Underwater Train and hike Hachimantai National Park to Oirase Keiryu Falls. Explore Morioka Handicraft Village and see the traditions of Tohoku, and visit the Bukeyashiki Samurai residences.
(Price will depend on season)
PRICE:
2019

10/10-10/28 $4,099~ Single Room Supplement $2,000
*All prices are 'from', per person based on double occupancy and availability.
ITINERARY:
DAY 1 - DEPART HOMETOWN

DAY 2 - ARRIVE IN SAPPORO (D)
A tour representative will meet you at the arrival gate and escort you to the hotel.
Take today to rest up or explore the city of Sapporo on your own before official plans begin. Airport pickup is available for flights arriving New Chitose Airport (CTS) from 12:00 PM - 9:00 PM
If your flight arrival is after 7:00pm, we will refund 3,000 JPY per person to cover the cost of dinner. Please arrange to have dinner on your own.
DAY 3 - SAPPORO/OTARU/SAKAIMACHI/SAPPORO (B, L, D)
Otaru: Walk along the charming Otaru Canal, the symbol of the city.
Sakaimachi: Explore Otaru's local specialties. Visit one of the largest museum shops at the Music Box Museum and the famous glass blowing factory, Kitaichi Garasukan.
Sapporo City Tour: Explore Hokkaido's largest city including Hokkaido University, Old City Hall, Tokeidai, and Odori Park.
Tanukikoji: Stroll through one of Sapporo's oldest shopping districts dating back from the late 1800s for local delicacies and souvenirs.
DAY 4 - SAPPORO/SHIRAOI/NOBORIBETSU ONSEN (B, L, D)
Hokkaido Shrine: Known as one of the best cherry blossom viewing spots. Okurayama: Explore the site of the 1972 Olympics including the Sapporo Winter Sports Museum. Ride the chairlift to the top of the Okurayama Observatory for a spectacular view of Sapporo.
Shiraoi Ainuzoku Village: Learn about the Ainu culture and history.
Noboribetsu Ryokan: Enjoy a complete Hot Spring cultural experience. Relax with a soak in the baths, delicious dinner and traditional tatami-floored guest rooms.
We will be taking rail transportation on Day 6 and Day 9 where luggage space is extremely limited onboard and cannot accommodate large suitcases. We will be shipping your large luggage (1 piece per person) tomorrow directly to Narita airport, your final destination upon conclusion of the tour. If you are extending your stay in Japan, your luggage will be shipped to your desired location within Japan. This evening, please prepare a small carry-on with personal items that you will need for the rest of the tour. We apologize for the inconveniences.
DAY 5 - NOBORIBETSU ONSEN/LAKE TOYA/HAKODATE/YUNOKAWA ONSEN (B, L, D)
Jigokudani "Hell Valley": See the sulfuric smoke rising out of the natural earth during free time.
Lake Toya Sights: Cruise along the stunning lake setting before riding the Usuzan Cable Car for impressive lake views and Mt. Shyowashin-zan.
Onuma Semi-National Park: See Hokkaido's geological treasures.
Hakodate Cable Car: Take in aerial views of Hakodate's unique nightscape.
Yunokawa Prince Hotel Nagisatei: Our oceanfront hotel features breathtaking views of Hakodate City and Tsugaru Strait as well as in room Japanese spas.
DAY 6 - YUNOKAWA ONSEN/AOMORI/LAKE TOWADA (B, L, D)
Hakodate morning market: Browse fresh produce and chat with friendly shopkeepers.
Goryokaku Tower: Ascend to 300ft to see the star-shaped Goryukaku Fort, Mt. Hakodate, and Hakodate city at your feet.
Seikan Underwater Train: Board the Seikan Underwater train and whiz through Tsugaru Strait in one of the most impressive engineering feats of the 20th century.
Towada-Hachimantai National Park: Hike through this famous national park, best known as one of the spots to view fall foliage and the breathtaking Oirase Keiryu Falls.
Jogakura Bridge: To get the best sense of one of Japan's longest arch bridges, it's best to visit on foot and take in the beauty of the valley below.
DAY 7 - LAKE TOWADA (B, L, D)
Oirase Stream:
The Oirase-gawa River starts from Lake Towada-ko, and the most beautiful section is called the Oirase Mountain Stream. The stream is well known for its forest scenery and rushing waterfalls, some featuring names such as "white silk" or "twin dragons" evocative of their individual character.
Our stay here means we can take ample time to enjoy the falls, rocks, ponds, and views up close without rushing through.
DAY 8 - TOWADA ONSEN/MORIOKA/LAKE TAZAWA-KO/KAKUNODATE/TSUNAGI ONSEN (B, L, D)
Lake Towada Onsen: Soak in the mineral rich waters.
Morioka Handicraft Village: Explore traditional Tohoku handicrafts.
Lake Tazawa-ko: Take in the splendor of the sapphire blue waters of Japan's deepest lake.
Kakunodate Town: Relive the lives of the Samurai at the Bukeyashiki Samurai residence.
DAY 9 - TSUNAGI ONSEN/HIRAIZUMI/MATSUSHIMA BAY (B, L, D)
Chuson-ji Temple: Explore Hiaizumi history and the Golden Hall of this scenic temple.
Matsushima Bay: Feed seagulls while you cruise the famous Matsushima Bay.
Matsushima: Freely explore Matsushima attractions such as the Godaido Hall, seafood market, and Zuigan-ji Temple. Visit the Kanrantei style Tea House and try various tea at your leisure.
Hotel Taikanso: Our bay front hotel provides impressive rooms with views of Matsushima Bay, famously ranked as one of Japan's three best views for centuries.
DAY 10 - MATSUSHIMA/SENDAI/TOKYO/NARITA (B, L)
Board the Shinkansen Bullet Train from Sendai to Tokyo Station.
Tokyo: Tour ends in Tokyo for guests with post-tour extensions.
Transfer from Tokyo to Narita Airport.
Our journey has come to an end, we hope to you see again soon!
Meals: B=Breakfast L=Lunch D=Dinner
ACCOMMODATIONS:
Sapporo: Sapporo Grand Hotel
Noboribetsu: Noboribetsu Grand Onsen (mountain view)
Yunokawa: Yunokawa Prince Hotel/Nagisatei (ocean-front rooms with open-air bath)
Oirase: Oirase Keiryu Hotel
Tsunagi Onsen: Shion Hotel
Matsushima: Hotel Taikanso (overlooking Matsushima Bay)
***This tour is also available as a Land Only tour.
Special notes: Prices listed are per person, based on double occupancy and subject to availability and season. Single supplement +$600. Fares for outbound travel on weekends (Fri-Sun) are $60 higher. Tour prices include all taxes, fees and carrier-imposed surcharges This tour is operated by Super Value Tours
(Sold to US residents only)