All you have to do is get excited!
Let Amnet worry about the details.
These all-inclusive packages cover the major spots to see in Japan. There's no need to worry about planning- book and you're done!
2019 SAPPORO SNOW FESTIVAL 10 Days, 8 Nights $4,099+AIR operated by Super Value Tours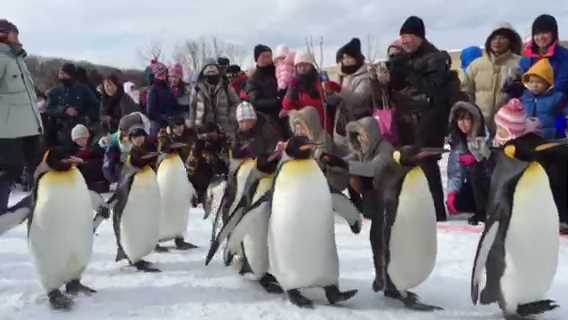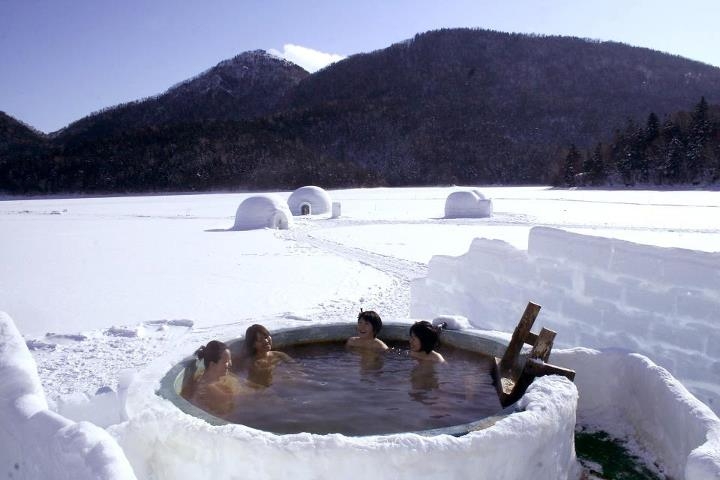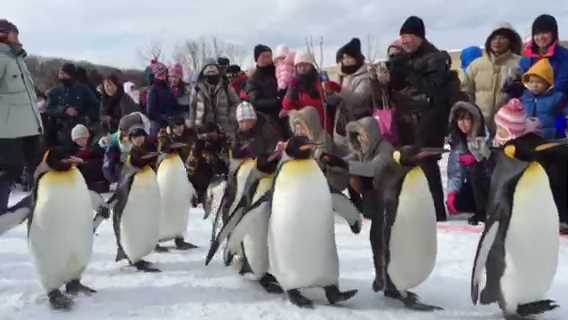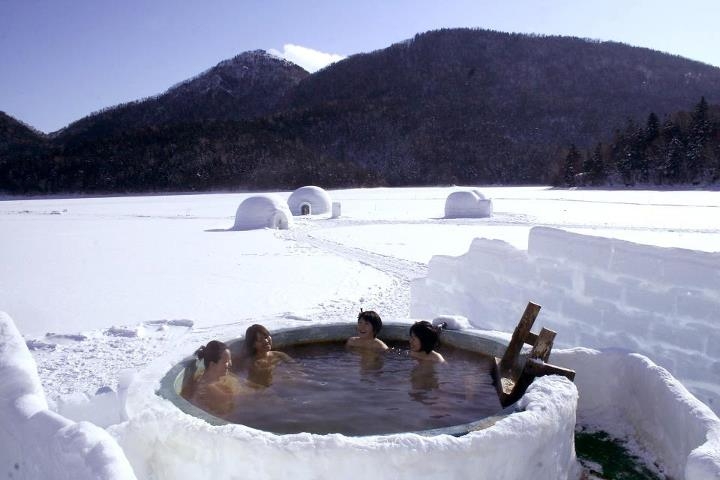 2019 SAPPORO SNOW FESTIVAL 10 Days, 8 Nights $4,099+AIR operated by Super Value Tours
DEPARTURE DATES 2020: 2/5, 2/8
Winter in Hokkaido is unlike anywhere else in the world. Experience a winter paradise with monolithic ice sculptures, amazing powder snow for winter sports, festivals, and light shows. Soak in an open-air hot spring surrounded by snow and ice, hike in snowshoes, and even go on an "Icebreaker Cruise" surrounded by drift ice.
*Price listed above is a starting price and does not include air fare. Price will depend on your departing location and season.
ITINERARY:

DAY 1 - DEPART HOMETOWN
DAY 2 - ARRIVE IN SAPPORO (D)
A tour represantative will meet you at the arrival area and escort you to the hotel.
If your flight arrives after 6:00pm, we will refund 3,000 JPY per person (adult or child) to cover the cost of dinner. Please arrange to have dinner on your own.

DAY 3 - SAPPORO/OTARU/SAPPORO (B, L, D)
Sapporo: See Sapporo transform into a winter wonderland during the annual Snow Festival.
Visit Odori Park and Susukino district and marvel at sculptures made of ice and snow.
Otaru: Walk along Otaru Canal blanketed in snow and lights.
DAY 4 - SAPPORO/ASAHIKAWA/SOUNKYO ONSEN (B, L, D)
Asahikawa
Asahiyama Zoo: Enjoy a close up view of adorable penguins and polar bears at Japan's northernmost zoo.
Sounkyo Ice Waterfall Festival: Wander through frozen icefalls and caves at Sounkyo Valley. See the festival lit up by colorful lights at night.
DAY 5 - SOUNKYO ONSEN/ABASHIRI/LAKE ABASHIRI ONSEN (B, L, D)
Abashiri
Icebreaker Cruise: Feel the cruiser beak through drift ice on the Sea of Okhotsk. (Weather may affect departure availability, itinerary is subject to change. Refund will be provided if we are unable to sail).
Okhotsk Ryu-hyo Museum: Touch drift ice in a -15 C° simulated room and learn about the science behind drift ice and fascinating sea creatures such as Clione, known as the sea angel.
DAY 6 - LAKE ABASHIRI ONSEN/SHIRETOKO SHARI/SHIRETOKO ONSEN (B, L, D)
Abashiri Prison Museum
Shiretoko Drift Ice Walk (fee not included): Change into a wetsuit and have a once in a lifetime intimate experience on drift ice. (Adult ages 12 and over - 5100yen / Children ages 11 and under - 2600yen)
Shiretoko Shari World Heritage Conservation Center: Learn more about the nature in Shiretoko..
DAY 7 - SHIRETOKO ONSEN (UTORO)/KAWAYU ONSEN (B, L, D)
Furepe Watefall: Today's new experience, try hiking with snowshoes while searching for animals tracks.
Lake Kussharo: Whooper Swan watching at the lake.
Mt. Io: Take a stroll around this active volcano and see beautiful white sulfurous steam emitting from the ground.
DAY 8 - KAWAYU ONSEN/KUSHIRO/AKAN (B, L, D)
Kushiro
Washo-ichiba Market: Taste delicious Kushiro's delicacies. Hand pick and savor your own bowl of seafood delights.
Red-Crowned Crane: Encounter the Japanese national bird and watch the red-crowned crane dance elegantly between prairie wetlands (Weather and other factors may affect the number of cranes that can be seen).
Depending on weather conditions, we will visit the Tsurui-Ito Tancho Sanctuary or visit the Akan International Crane Center to learn more about conservation and research efforts of these national treasures.
DAY 9 - AKAN/OBIHIRO/LAKE SHIKARIBETSU ONSEN (B, L, D)
Outdoor activities on frozen lake Akan: Choose from ice fishing, snowmobiling, banana boating, or ATV
Lake Shikaribetsu Ice Festival: For only two months of the year, a village constructed purely of ice is found on the frozen lake. Fall in love with this fairytale like Igloo ice village, complete with Ice Bar, built on Lake Shikaribetsu. If "the cold never bothered you anyway," try the outdoor open air hot spring surrounded by snow and ice.
DAY 10 - LAKE SHIKARIBETSU ONSEN/NEW CHITOSE AIRPORT (B)
Please arrange your flight to depart from CTS after 2pm.
Our winter wonderland journey has come to an end. We hope to see you again soon!
Based on your departure time, our tour guide will direct you to take the airport shuttle bus.
*Airport send off available from 9:00am-8:30pm.

Meals: B=Breakfast L=Lunch D=Dinner
ACCOMMODATIONS:
Sapporo Grand Hotel or Okura Hotel
Hotel Taisetsu
Lake Abashiri Tsuruga Resort
Lake Akan Tsuruga Besso Hinanoza
Kawayu Daiichi Hotel Suikazura
Special notes: Prices listed are per person, based on double occupancy and is subject to availability. Single supplement +$1900. Tour price includes all taxes and fees. We can only accept credit cards issued in the USA or Japan. Tour operated by Super Value Tours.
(Sold to US residents only)