All you have to do is get excited!
Let Amnet worry about the details.
These all-inclusive packages cover the major spots to see in Japan. There's no need to worry about planning- book and you're done!
WEST JAPAN: 9 Days, 7 Nights, from $2,799+AIR, operated by Super Value Tours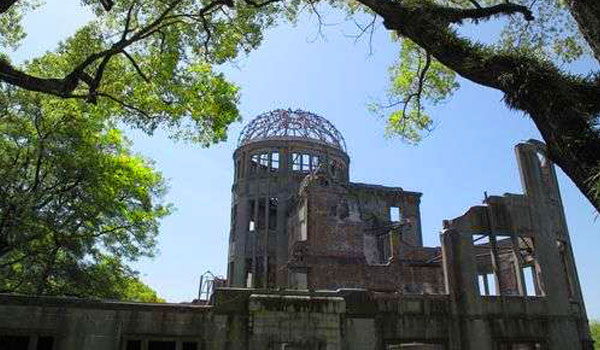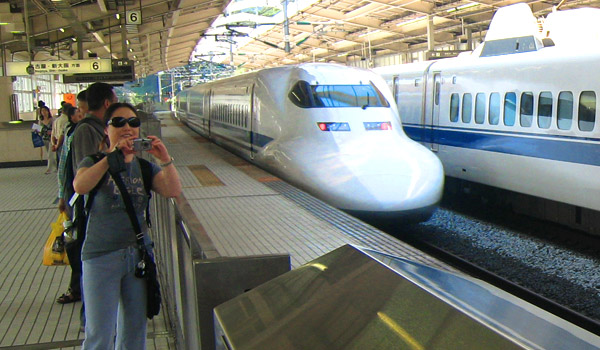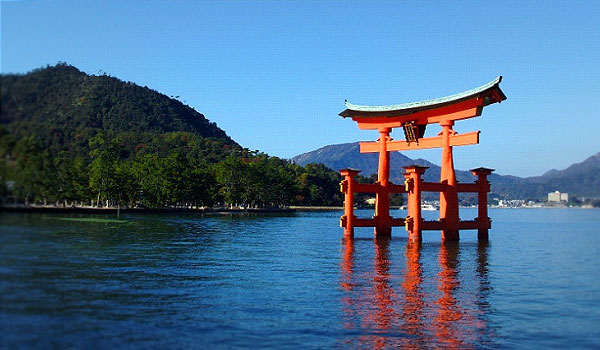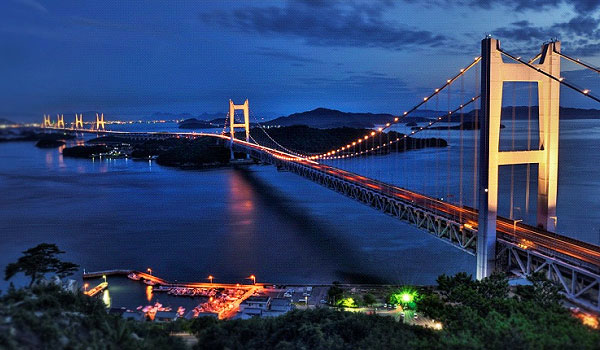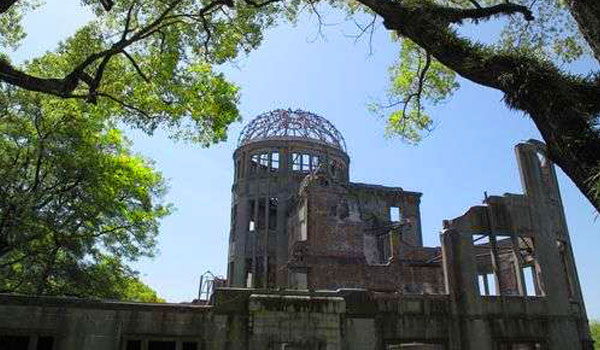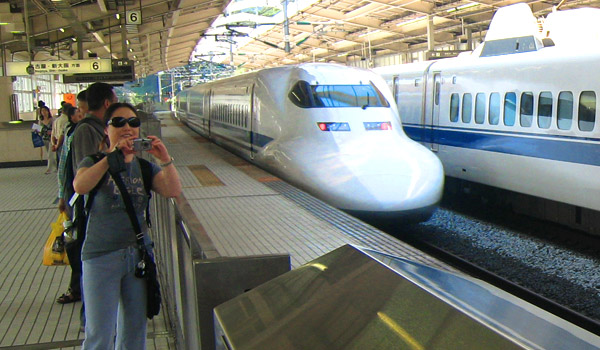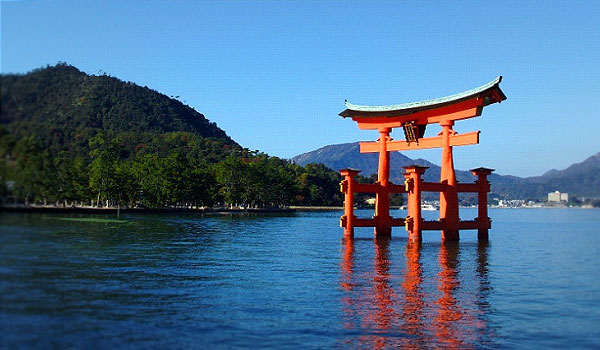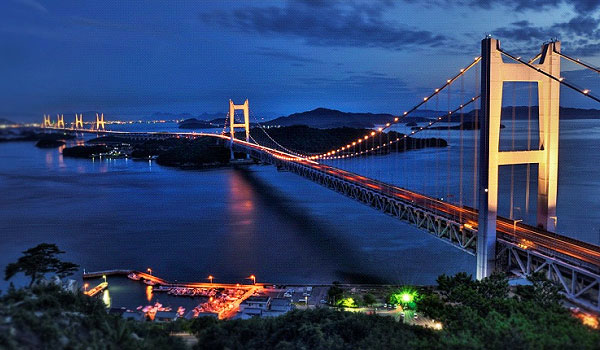 WEST JAPAN: 9 Days, 7 Nights, from $2,799+AIR, operated by Super Value Tours
A perfectly planned tour for those who have already experienced the highlights of Japan. Visiting Kyushu, Yamaguchi, Kagawa, Hiroshima and Himeji, you will be able to explore multiple world heritage sites and see breathtaking views, and also have the chance to soak in a open-air hot spring bath.
(Price listed is a starting price. Price will depend on season, airline, and departing city)
PRICE:
2019

3/24-4/8 $2,699~ Single Room Supplement $1,200

6/23-6/24 $2,599~ Single Room Supplement $1,000
*All prices are 'from', per person based on double occupancy and availability.
ITINERARY:
DAY 1 - DEPART HOMETOWN

DAY 2 - ARRIVE IN FUKUOKA (D)
A tour representative will meet you at the arrival gate and bring you to the hotel. Take time to explore Fukuoka or rest before official plans begin. If your arrival is after 8:00, we will refund 2000JPY per person to cover the cost of dinner. Please arrange to have dinner on your own.
DAY 3 - FUKUOKA/HAGI/YAMAGUCHI (B, L, D)
Enjoy a breathtaking panoramic view from Mekari Park and see the Straits of Shimonoseki, dividing Kyushu from the rest of Japan. Stroll through an old castle town known for its Hagi-yaki pottery and the birthplace of modern Japan's forefathers. Witness the ever changing beauty of the largest limestone cave in Japan. Discover one of the oldest and most beautiful five-storied pagodas in Japan. Rest your tired feet in the famous foot baths of Yuda Onsen. Get dressed in a Yukata (traditional Japanese robe) and immerse yourself in the meditative atmosphere of Yamaguchi.
DAY 4 - YAMAGUCHI/IWAKUNI/MIYAJIMA/HIROSHIMA (B, L, D)
Explore an over a century old restaurant now preserved as a museum. The Saikotei Museum & Zen Gardens embodies a wealth of Japanese history and culture not to be missed by any visitor. Travel across one of the tremendous engineering feats of its time, the Kintai Bridge. The wooden bridge stretches over 570 feet and was built without a single nail. Take a ferry across the Seto Inland Sea to Miyajima for an up-close view of the iconic floating Torii Gate and the sacred Itsukushima Shrine.
DAY 5 - HIROSHIMA (B, L)
Mt.Misen, as one of Japan's Sankei (top 3 views), Miyajima is worth seeing from many angles. Hop aboard the cable car here for stunning views of the vast sea and sky before you. "Those who cannot remember the past are condemned to repeat it." -George Santayana. At the Hiroshima Peace Memorial Park, encounter history at a profound memorial including the Hypocenter, A-Bomb Dome, and the Museum, dedicated to the preservation of peace.
Dinner is not included tonight so you may take advantage of unlimited dining options in the area. Hiroshima's small town feel makes it an ideal place to experience local cuisine independently (with the help of our suggestions of course!).
DAY 6 - SHIMANAMI KAIDO HIGHWAY/KOTOHIRA (B, L, D)
Ascend the steps of Kompira-san shrine for an excellent bird's eye view of the Sanuki Plain at your feet. Travel across the Seto Inland Sea on a seside bike tour or visit the Kosan-ji Temple, a Buddhist temple built to resemble many of Japan's most famous temples.
DAY 7 - KOTOHIRA/MT.WASHUZAN/KURASHIKI (B, L, D)
Cross the Great Seto Bridge to Mt.Washuzan Lookout Point for spectacular views of the Seto Inland Sea. Experience the historical town of Kurashiki Bikan. The town offers a blend of the traditional Edo-period and modern Western influence against the backdrop of beautiful canals. Take some time and browse through local boutiques and cafes in the historical quarter or travel down the canal on a boat.
DAY 8 - KURASHIKI/HYOGO/ARIMA (B, L, D)
Take a leisure morning stroll through Kurashiki for a different feel of the town. Explore the grounds of one of the best-preserved castles and a national treasure of Japan. Arima is one of Japan's Sanmeisen (top 3 hot springs) towns and one of the oldest. Enjoy a quintessential Japanese experience here with luxurious tatami-floored rooms, breathtaking scenery, and indulge in relaxing hot springs.
DAY 9 - OSAKA (KIX) (B)
Our West Japan tour has come to an end.
Airport send off available from 12:55pm-6:00pm (KIX)
Meals: B=Breakfast L=Lunch D=Dinner
ACCOMMODATIONS:
Fukuoka: Hotel Okura or Hotel Nikko
Yamaguchi: Matsumasa Onsen (Hot spring hotel)
Hiroshima: Miyajima Grand Hotel Arimoto or Sheraton Hiroshima
Kotohira: Kotohira Grand Hotel
Kurashiki: Kurashiki Kokusai Hotel
Arima: Arima Grand Hotel
DEPARTURE DATES 2018
March - 25
April - 2
June - 24
November - 11, 19
***This tour is also available as a Land Only tour.
Special notes: Prices listed are per person, based on double occupancy and subject to availability and season. Single supplement +$600. Fares for outbound travel on weekends (Fri-Sun) are $60 higher. Tour prices include all taxes, fees and carrier-imposed surcharges. We can only accept credit cards issued in the US or Japan. This tour is operated by Super Value Tours.
(Sold to US residents only)