All you have to do is get excited!
Let Amnet worry about the details.
These all-inclusive packages cover the major spots to see in Japan. There's no need to worry about planning- book and you're done!
Northern Kanto + Niigata: 11 Days, 9 Nights, from $3,999+AIR, operated by Super Value Tours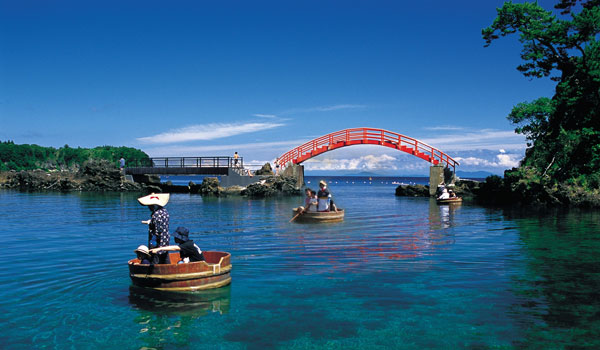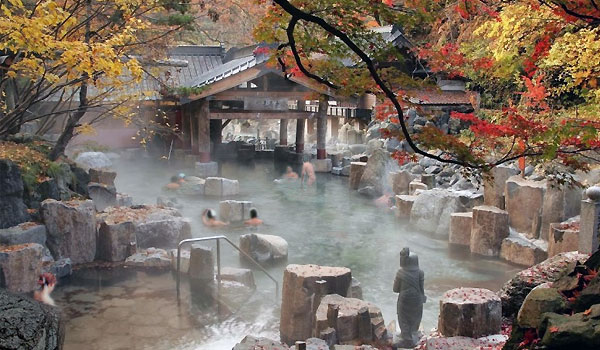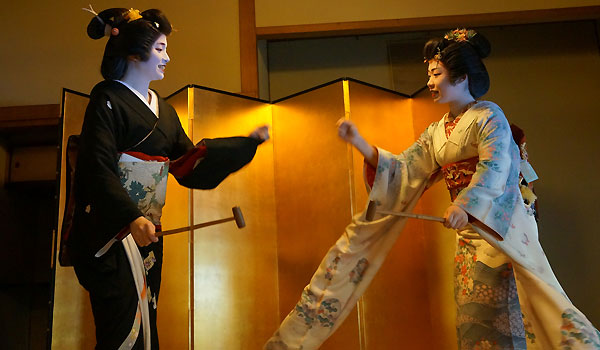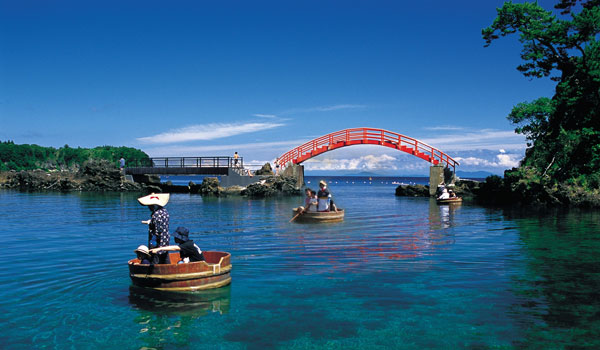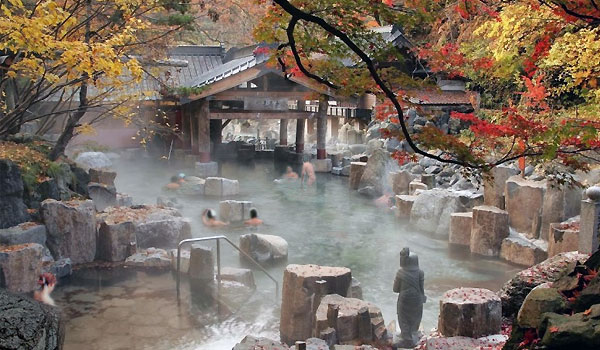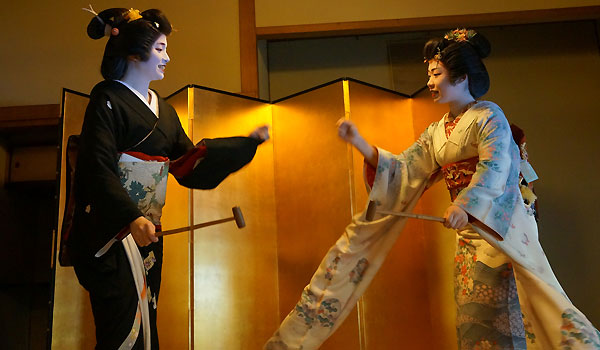 Northern Kanto + Niigata: 11 Days, 9 Nights, from $3,999+AIR, operated by Super Value Tours
Featuring some of Japan's best hot spring hotels, this itinerary is rich in ryokan, relaxation, and beautiful nature of the northern countryside.
(Price listed is a starting price. Price will depend on season, airline, and departure city)
PRICE:
2019

10/21-10/31 $3,999~ Single Room Supplement $2,000
*All prices are 'from', per person based on double occupancy and availability.
ITINERARY:
Day 1: DEPART HOMETOWN
Day 2: ARRIVE IN NARITA (D)
A tour representative will meet you at the arrival gate and bring you to the hotel via limousine bus. Airport pickup is available for flights arriving Narita (NRT) from 12:30P-6:00P.
We're sorry - airport pickup not included for arrivals in NRT Terminal 3. Please take the airport limousine bus directly to our hotel. Our group will meet in the hotel for dinner.
If you arrive early, take the rest of the day to rest up. Or, if you're up for it, board the local shuttle to explore local sights in Narita. For guests arriving after 6pm, we will refund 2,000 JPY per person for dinner.
Day 3: NARITA/NIKKO/LAKE CHUZENJI ONSEN (B, L, D)
Nikko:
Chuzen-ji Temple: This quiet and unique location overlooking Chuzenji Lake creates a peaceful and spiritual atmosphere.
Senjogahara Plateau: This rare and relatively untouched park is one of the best nature hikes in Nikko. Each season offers dramatically unique views.
"Spring Limited Tour" (from mid-April to mid-May)

Ashikaga Flower Park: Listed by CNN as one of the "World's 10 Best Dream Destinations," the cascading purple waterfall of Wisteria flowers is a sight you won't forget. We make special arrangements to take you into the paradise of flowers - a floral tunnel composed of brilliant white and yellow vines, more than 350 wisteria flowers and more than 5,000 azaleas.

Summer Tour (June to September)

Kinugawa Boat: The calm summer waters of the Kinugawa River make our wooden boat ride an ideal and refreshing way to enjoy the beauty of the Kinugawa Valley up close

Autumn Tour (mid-October to early November)

Special arrangements for viewing the turning of the fall leaves.

Ryuzu Waterfall (Ryuzunotaki): Known as the "Dragon Head Waterfall" for its unique shape, visit one of Nikko's best spots for fall foliage viewing.
DAY 4: LAKE CHUZENJI ONSEN/NIKKO/LAKE CHUZENJI ONSEN (B, L, D)
Kegon Falls: One of Japan's three famous waterfalls, this 300ft high waterfall is prized for its perfect shape representing the prime beauty of nature.
Nikko Toshogu Shrine: A World Heritage site, famous for the Nikko-ji Temple, and the first general of the Edo period was Tokugawa Ieyasu. All the buildings are carved and lacquered by skilled craftsmen from all over the country, which is the ultimate in luxury.
Nikko Walking Tour: In the quiet town surrounded by nature, you can enjoy another kind of artistic conception.
Nikko Carving: Using classic carving techniques originating from the early Edo period, the smooth and curvy curve carved out with a triangular knife, you can create your own unique work with creativity.
DAY 5: LAKE CHUZENJI ONSEN/TOMIOKA/IKAHO/SHIMA ONSEN (B, L, D)
Tomioka Silk Mill: One of Japan's latest UNESCO world heritage sites, the mill compound is a national treasure marking the start of Japan's industrial revolution after the Meiji Restoration
Tomioka's country town: In the simple town, the Meiji café in the Meiji period enjoys the music of the 1930s, and tastes the local limited Miso pudding, full of happiness!
Fans of the racing anime Initial D will know Mt. Haruna Ropeway as Mt. Akina, the most famous togue (mountain pass). Take a cable car to the highest point for a panoramic view of the Kanto Plain and the famous lake, all overlooking peaceful mountain roads.
Day 6: SHIMA ONSEN/MINAKAMI/TAKARAGAWA ONSEN/SHIMA ONSEN (B, L, D)
Suwakyo: Follow the promenade for breathtaking views of the Tone River and nearby mountain canyons.
Minakami Fruit Land Mogitore: Tour a local farm for seasonal fruit picking. Taste unbelievably fresh fruits unlike anywhere else, delicious and fun!
*Mid Jan~late May: Strawberries. Mid Jun~Jul: Cherries or Blueberries. Early~Mid Aug: Peaches. Aug~Sep: Grapes. Sep~Nov: Apples.
Takaragawa Onsen: Noted as one of Japan's top 10 hot springs by Lonely Planet, and the world's largest open-air hot spring. The alkaline content is said to help fatigue and digestive troubles. Beware, the springs here are very traditional as they are mixed gender; visitors who prefer not to bathe may relax and enjoy the magnificent and serene atmosphere of the nearby Tone River rustling through the hot springs.
Day 7: SHIMA ONSEN/MINAKAMI STATION/ECHIGOYUZAWA STATION/IWAMURO ONSEN (B, L, D)
Takahan Ryokan: The famous novel, "Yukiguni' (Snow Country), by Yasunari Kawabata, won the Nobel Prize for Literature and was set and written in this very ryokan.
Echigoyuzawa Station: Explore fun local markets where all of Niigata's most famous agricultural products are gathered in one place, including world famous Koshihikari Rice from Minami Uonuma.
Asahi-shuzo: Niigata's rice is considered the best in Japan, and from great ingredients comes great sake unique to the region! Try the especially popular Kubota series.
The hot stone spa in our hotel tonight is a unique feature. Make sure not to miss it!
Day 8: IWAMURO ONSEN/NIIGATA-NISHI PORT/SADO ISLAND/YAHATA ONSEN (B, L, D)
Yahiko Shrine: Surrounded by Mount Yahiko, the huge torii gate here is a symbol of Yahiko Shrine, the only shrine in Niigata Prefecture. Established 1300 years ago, it is considered a shrine honoring love and good fortune. National treasures including paintings and other valuable cultural assets are displayed in the treasure hall.
Yahiko Ropeway: Standing on the top of Mt. Yahiko, enjoy a panoramic view of the sea of Japan, Sado Island and the Echigo Plain at your feet
Tokinomori Park: Visit the conservatory to see one of the world's most endangered species up close, the Japanese Crested Ibis
Nanaura Seaside: Encounter beautiful and strange rock formations along the Nanaura coast paired with fading lights of sunset scenery - an unforgettable view of the Sea of Japan (we will adjust our schedule based on the season and sunset time).
Day 9: YAHATA ONSEN/OGI/AIKAWA/YAHATA ONSEN (B, L, D)
Yajima: Picturesque like a postcard, the sight of "tarai bune" bowl boats bobbing in clear waters are unique sight.
Sado Island Taiko Centre: Learn the art of Taiko from local Taiko Masters, a fun invigorating activity which taps into the full energy of your body. Here, we even have a chance to try taiko drums over 600 years old, where we can hear echoes from ancient times.
Shukunegi: Unique even by Sado Island standards, Shukunegi was a village of shipbuilders who turned theirs skills to architecture as the local shipyard demand shrank. Through the course of years, they've managed to create a truly distinct style in this isolated town.
Senkakuwan Ageshima Park: Take a close look at the marine ecology of Senkaku Bay.
Sado-kinzan Gold Mine: The largest gold mine in Japan 400 years ago, the mine today is preserved as a national heritage site. Tour the actual mining tunnels for an up close understanding of what life was like from the mining era.
Day 10: YAHATA ONSEN/RYOTSU PORT/NIIGATANISHI PORT/TSUKIOKA ONSEN (B, L, D)
Northern Culture Museum: relaxi your mind in the zen gardens and atmosphere of the museum. Try "3 person mochi pounding" for a fun and delicious experience.
Specially-arranged private geisha performance - enjoy elegant dancing and play games with authentic Niigata Furumachi Geigi - Geisha of Niigata
Day 11: TSUKIOKA ONSEN/NIIGATA STATION/NARITA AIRPORT/NEXT DESTINATION (B, L, D)
Niigata to Narita: We will board the Joetsu Shinkansen (Bullet Train) together from Niigata Station to Tokyo Station, then take Narita Express from Tokyo Station to Narita International Airport (NRT)
Please arrange flights departing from NRT from 5:00PM - 9:00PM
Meals: B=Breakfast L=Lunch D=Dinner
ACCOMMODATIONS:
Narita: Hilton Narita (Deluxe Room)
Nikko: Hotel Shikisai Hot Spring Hotel Chuzenji and Lake Chuzenji Onsen Hotel Shikisai
Shima: Shima Tamura Onsen
Iwamuro: Iwamura Onsen Hotel Ohashi
Sado Island: Yahata-kan Sado Island Hotel or Onsen Hotel Osado
Tsukioka: Tsukioka Onsen Kaho
***This tour is also available as a Land Only tour.
Special notes: Prices listed are per person, based on double occupancy and subject to availability and season. Single supplement +$2,000. Fares for outbound travel on weekends (Fri-Sun) are $60 higher. Tour prices include all taxes, fees and carrier-imposed surcharges This tour is operated by Super Value Tours.
(Sold to US residents only)