Immerse yourself.
Try something you've always wanted to.
From Japanese cooking, to wearing a kimono, to learning samurai swordsmanship, to dining with geisha- Amnet can help you make it happen.
Local farm visit with mochi rice cake making & lunch from $130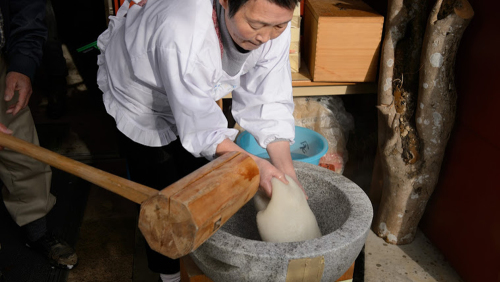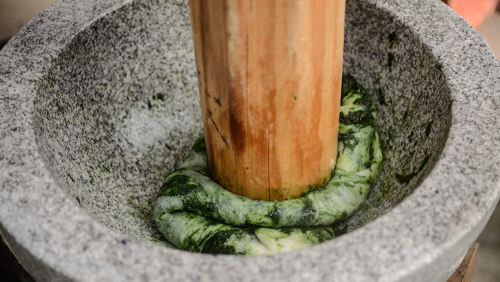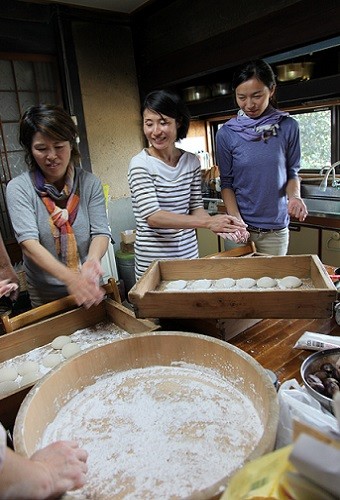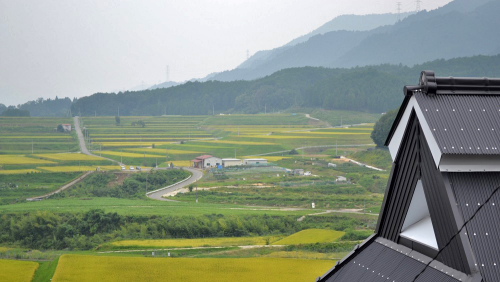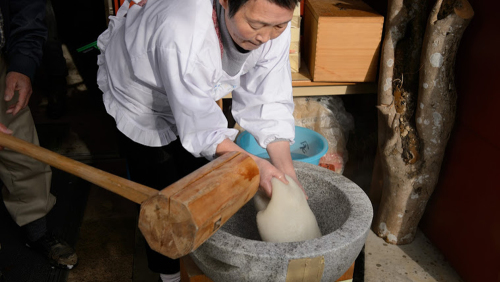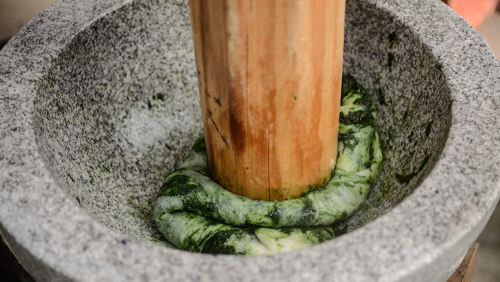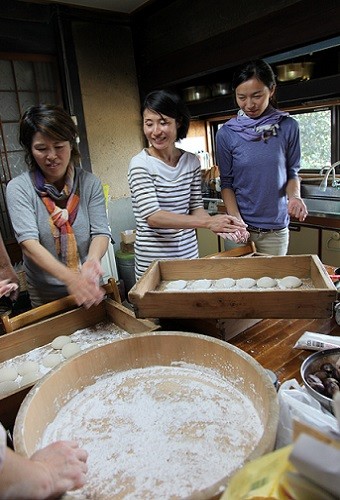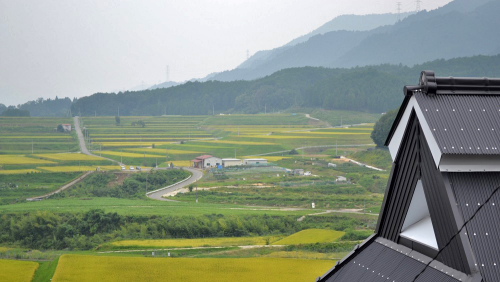 Local farm visit with mochi rice cake making & lunch from $130
Visit and experience a local village's lifestyle and food culture where terraced rice fields, continuously cultivated for 1300 years, cascade down the mountains for as far as the eye can see. First, take a stroll to visit the local shrine while surrounded by the beautiful views with Lake Biwa glimmering far below. The friendly and good-natured farming couple that hosts the Mochi rice cake-making experience will welcome you wholeheartedly. They will demonstrate Mochi rice cake making following the traditional method using homegrown rice. Participants are welcome to join in!
WHAT'S INCLUDED:
Guided tour of the Shiga area
Lunch and mochi rice cake making
Round-trip transfer from meeting point to local farmhouse by taxi
English speaking interpreter
All taxes and service fees
ITINERARY:
After a 30-minute train ride from JR Kyoto station, you will arrive at JR Ogoto-onsen station. Meet our tour conductor at the station (unless Kyoto station pick-up is selected). You will take a taxi to the village of Ogi where you spend a half day learning about Japanese country life and smacking your lips over local specialties.
After arriving at Ogi Village, you will enjoy a short walk through the village and rice fields. Ogi Village has been continuously cultivating the large area of terraced rice fields using spring water for 1300 years, since around the same time as the capital city was relocated to just 10km south of the village. Legend tells us that when a severe drought hit the city, the emperor enshrined the Shinto spirit of rain in Ogi village. Soon, spring water started running from the exact same location saving many peoples' lives. We will first visit Ogura shrine where the spirit is said to reside. A big festival is held here in May, just before the rice planting, to pray for a good harvest.
After taking a stroll through the rice terraces in the area, we will visit the local rice farmer's house, where the family have lived for seven generations. There, we will experience exciting mochi rice cake-making. You can pound the steaming sticky rice into delicious mochi rice cakes while enjoying the fun atmosphere, feeling like a child again. We will roll out the mochi rice cake while enjoying chatting with the farm owner. Enjoy the freshly made Mochi with a variety of different toppings! Freshly pounded mochi rice cake is soft and exceptionally delicious. We will be guests at the farmhouse for an enjoyable mealtime and can enjoy chatting further with the farmer and his wife to learn more about traditional Japanese lifestyles.
Also for lunch, the farmer will cook Sukiyaki in front of you, so participate and learn. Many of our guests became fans of this dish made with fresh local chicken and variety of fresh vegetables. Try the simple yet delicious dish!
This extraordinary experience, learning about a farmer's life coexisting with the bounty of nature, will be the highlight of your trip to Japan!
TIME:
10:00AM - 1:30PM
Special notes: Prices listed are subject to change based on the currency. We can only accept credit cards issued in the USA or Japan. This tour is operated by Tour Du Lac