Eat like a native.
Sushi is probably the most famous type of Japanese food- and one of the most delicious.
Interested in trying sushi? Amnet's concierge service can make reservations and recommendations.
A bar-style restaurant where you sit along the counter (or a table) and order directly to the sushi chef. You can order one sushi at a time, or say "omakase" which means, "I'll have anything you recommend."
These places tend to be very expensive, so you might want to try their lunch menu which is much more affordable but tastes just as good.
Many traditional sushi bars are also often well known along locals but difficult to just walk into. Let Amnet's concierge service help you find the perfect sushi bar for you to enjoy.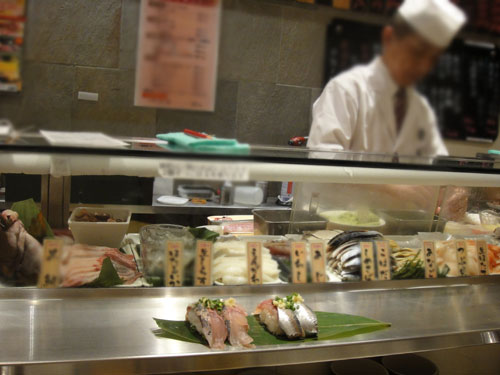 This is the same as a traditional sushi bar, but standing. Great for a quick bite. You will be ordering your food to the chef standing behind the counter. They will usually have the menu and specialties of the day written on the walls, but if you can't read, you can always point at the ingredients you see in the glass windows. Some sushi will come in two pieces, but some just one.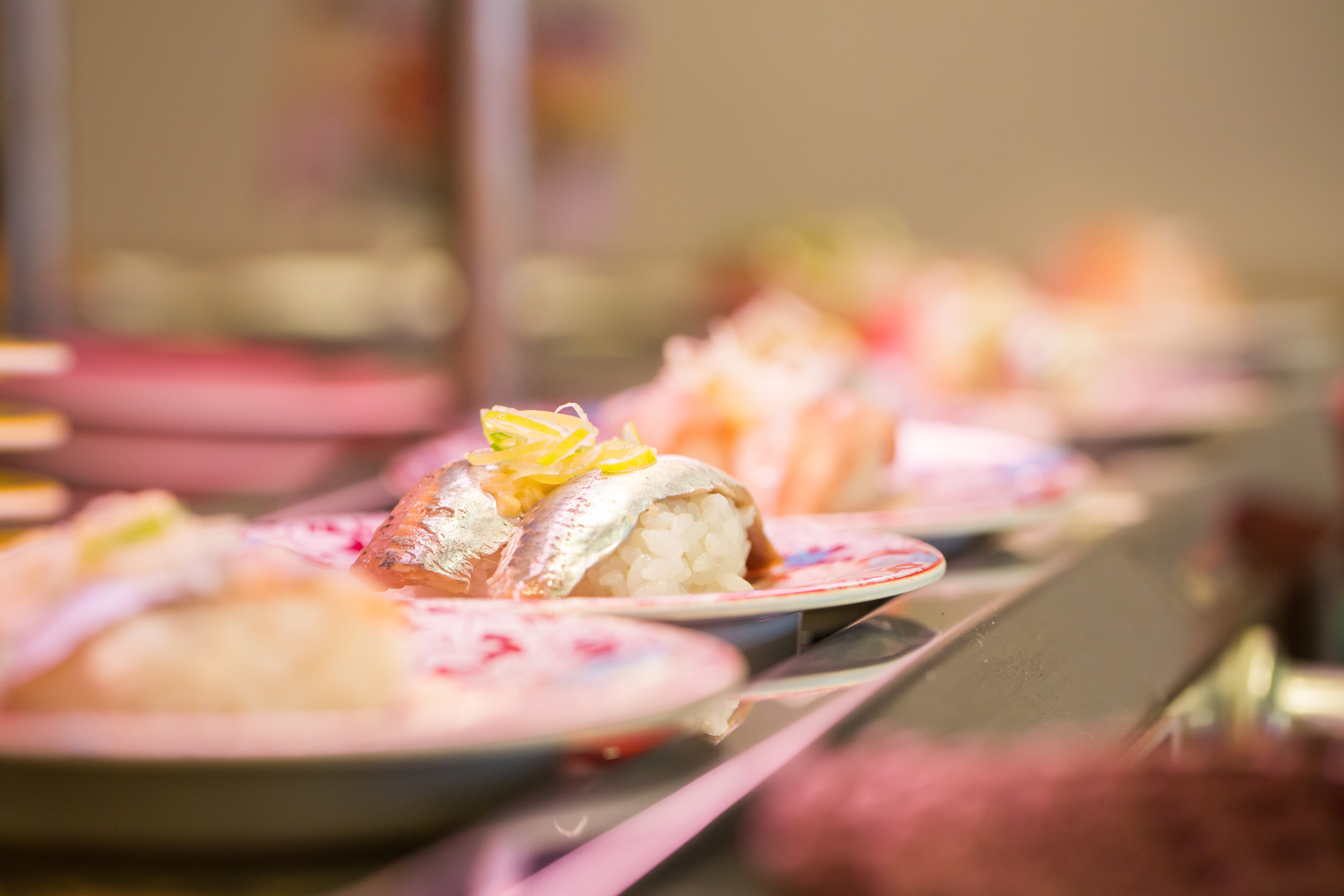 Kaiten-sushi is a type of sushi bar where the sushi rotates around on a conveyor belt and you take what you want. You can make individual orders from a touchscreen menu too.
Tips for when visiting sushi restaurant
Examples of sushi toppings